Financial services - DeFi - T&M
DeFi - Decentralised Finance
Ethereum: The Digital Finance Stack
Ethereum is a platform, built to support a financial super-structure. User behavior in this super-structure creates forces that push and pull on the assets that run inside it. Metrics found at each layer of the financial stack will illustrate the economic state of Ethereum.
The next FinTech: Global "Open Finance" Infrastructure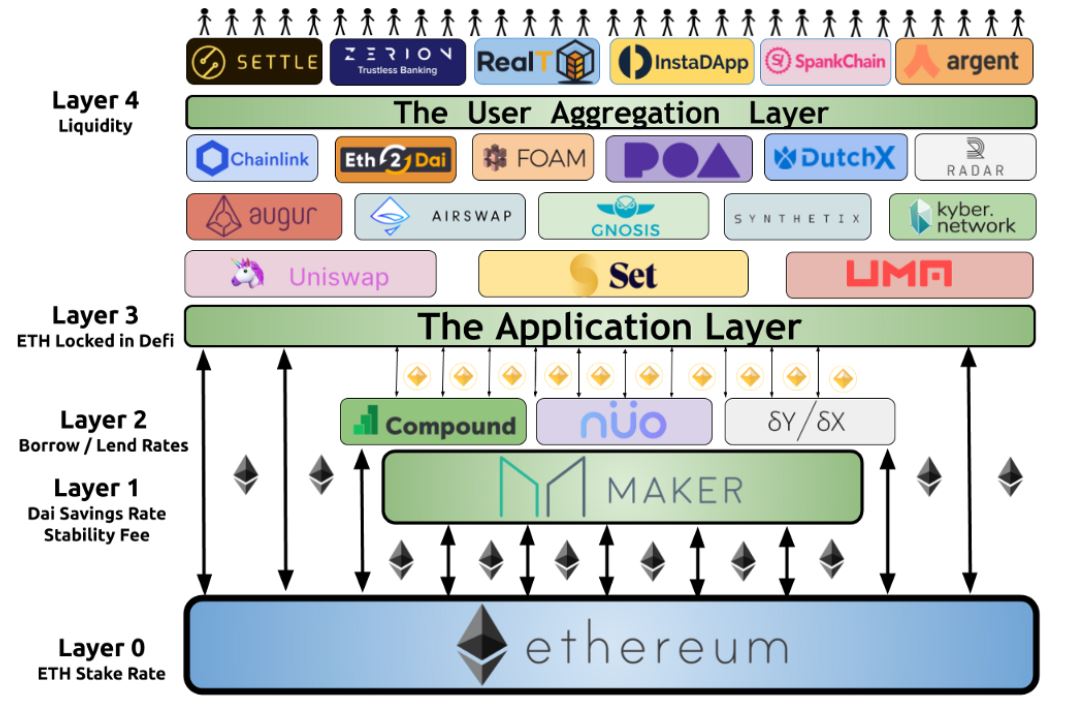 earlier pre-2019 links
full range of financial services
Tokenization example A16Z and Founders Fund sink $28M into IRL asset blockchain Harbor > Harbor helps businesses legally issue cryptocurrency tokens that represent ownership of real-world assets like real estate, fine art, company equity, and investment funds. This "tokenization" might sound boring, but it could be a big business that unlocks trading of illiquid property.
Cryptocurrencies are money, not equity
Developer incentivization and the power of holders
credit in crypto? too early for 2018 (MT)
DharmaProtocol which is closely connected with 0xProtocol